Top Questions On How To Rate Visual Designs
Monday, November 12th, 2012 at 6:29 am
Step 1 of 3. Read This:
How your website appears on screen is one of the essential attributes. Answer these questions to rate your website for its graphic design.
Question 1 | How would you rate your website visually?
Question 2 | Looking at your competitors' websites, how would you honestly rate your website's visual appearance against your competitors? Does it look professional, clutter-free and look like you've spent lots of cash on graphic design?
Question 3 | Did you seek professional input on the visual design and layout of your website?
Question 4 | Does your website's appearance match your corporate image?
Now – think about how you would rate your website overall for Graphic Design. As before – give your website a score from 0 to 10 for this attribute. Now deduct 2 points from your total as I KNOW that you are biased and will think your website looks better than it is!
Step 2 of 3. Pin It
Step 3 of 3. Want Michael to Personally Double, Triple, or Even Quadruple Your Business… For Free? Then Click Here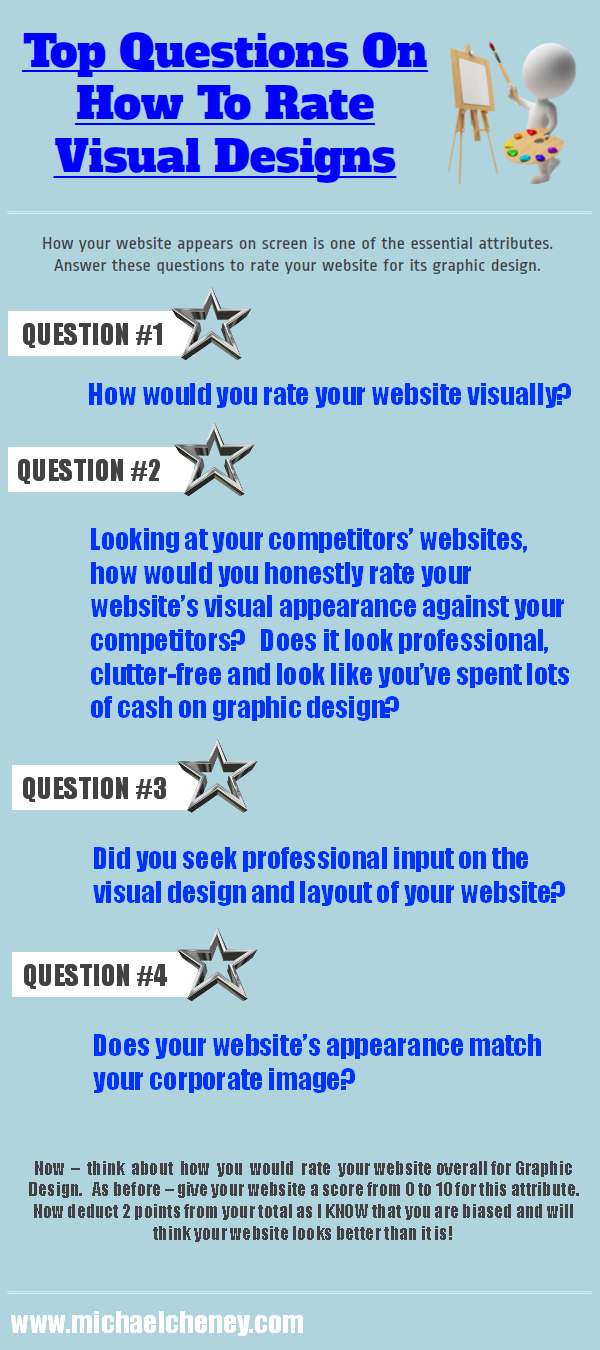 Filed under: Business Development • internet marketing • internet marketing advice • website content
Like this post? Subscribe to my RSS feed and get loads more!