The 3 Essentials Of List Building
Saturday, December 29th, 2012 at 10:42 am
Step 1 of 3. Read This:
Essential No. 1 – The List
The list itself is the list of names and email addresses that you build up as people subscribe.
In order to encourage people to subscribe to your list in the first place, however, you're going to need some bait to attract them.
Essential No. 2 – The Bait
Without bait you will never be able to build a list. Bait is quite simply the item you use to persuade visitors to your websites to subscribe to your list.
Essential No. 3 – Stepping-Stone Communication
Once you have encouraged prospects to subscribe to your list (by offering them bait) your job is to use 'stepping-stone communication' to move them towards being a customer.
Let's not forget that the end goal in all this is to have each prospect on your list buy something from you. I know this is obvious, but it is worthwhile restating this fact.
Step 2 of 3. Pin It
Step 3 of 3. Want Michael to Personally Double, Triple, or Even Quadruple Your Business… For Free? Then Click Here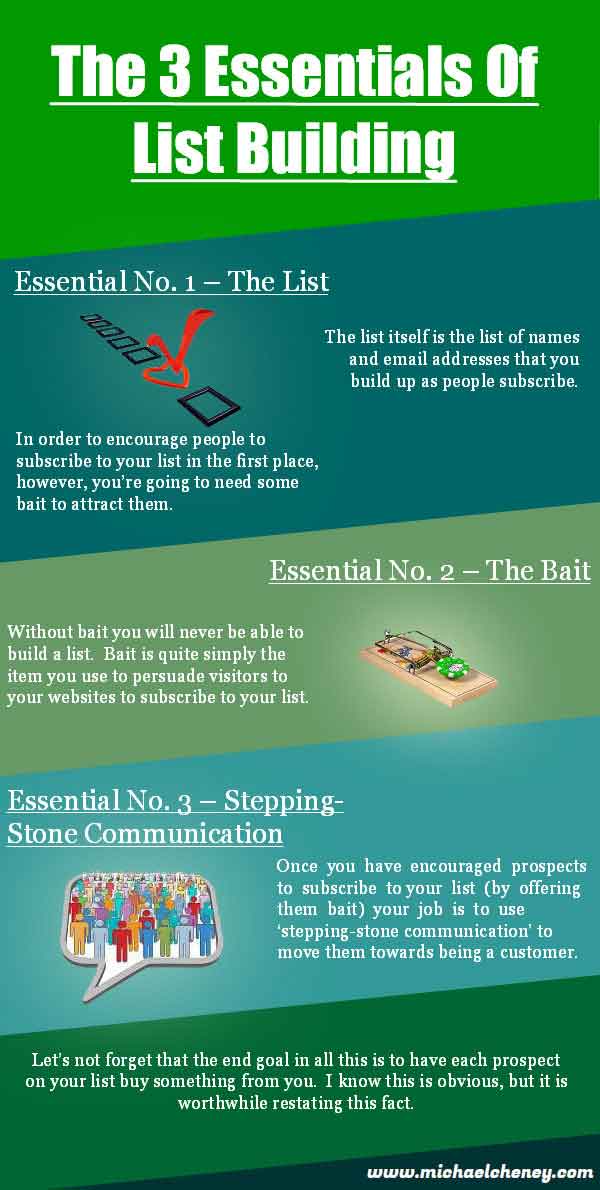 Filed under: internet marketing • internet marketing advice • list building • website traffic
Like this post? Subscribe to my RSS feed and get loads more!