Are You A Manager Or A Leader?
Friday, February 1st, 2013 at 8:27 am
Step 1 of 3. Read This:
"Efficient management without effective leadership is like straightening deck chairs on the Titanic."
Now this is not to say management isn't important. It is very important – but only once the leadership of the company has decided that the whole 'ship' is being steered in the right direction.
There is no point you hitting sales targets or conquering new markets if there is no leadership behind the activity ensuring that these are the right targets or the right markets.
If you don't put on your Leadership Hat at least once a week you might climb a little further up the mountain at the end of each month – but it might be the wrong mountain!
"Mondays Are Not For Managers"
It seems so easy to just say "Mondays are for leadership" but that is really all I did. I just decided that I wasn't going to 'do' business on Mondays – I would work ON the business and not IN it.
"You've got too much time on your hands. There's no way I could take even a couple of hours off a week to do that, never mind an entire day!"
Step 2 of 3. Pin It
Step 3 of 3. Want Michael to Personally Double, Triple, or Even Quadruple Your Business… For Free? Then Click Here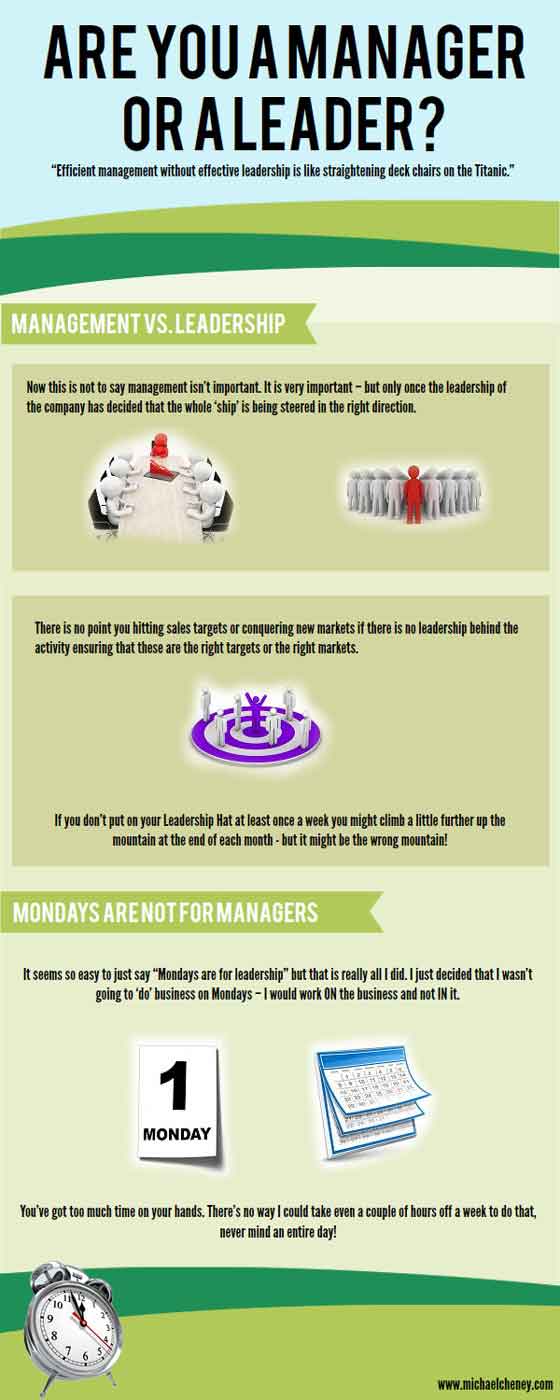 Filed under: Business Development • internet marketing advice
Like this post? Subscribe to my RSS feed and get loads more!