Welcome Master Distributor!
As a Master Distributor, you are now eligible to receive $1200, $2400, $4000 and $10,000 Commissions paid direct to your account on all sales made in all our products and funnels from people you refer in.
You just send them into the top of the funnel - we show you how and you just count the money.
This happens automatically - you just follow the steps in the NETBUCKS training area to drive traffic and whenever anyone buys the high-ticket offers, you get paid..
For fraud prevention all high-ticket commissions will be processed to your account 30 days after the sale.
Step 2 of 4. Get Your WarriorPlus Username and WarriorPlus ID Number
Create your new WarriorPlus account (it's free)
Confirm your email to activate your account
 Please Make Note of your Warriorplus Username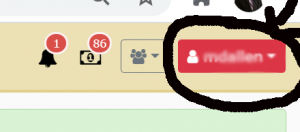 Now Get Your WarriorPlus ID Number
Click your Username at the top right in your WarriorPlus account and select "My Account" from the drop-down list: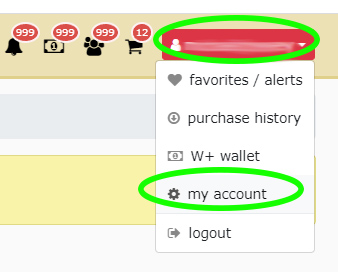 2. Then click "Account Summary" near the bottom left list: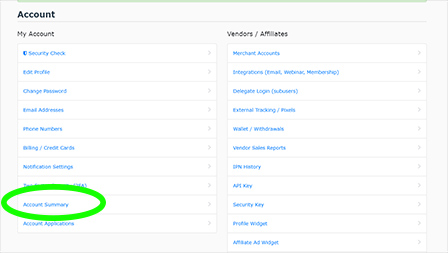 3. Then copy your ACCOUNT ID number as shown here:

4. KEEP A NOTE OF YOUR WarriorPlus ID Number - you will need this when you give us all the information in a support Ticket soon.
Step 3 of 4. Request Approval on Michael's SPECIAL DISTRIBUTORS-ONLY VERSION of "Secret Money System" Product on WarriorPlus

Click Here to go to the Affiliate Sign Up page for "Secret Money System"
If you see "Your Affiliate Link is: " on this page, it means you are already approved
If you are NOT yet approved, use the text "Distributor" in the text box and Request Approval
The approval is done manually and can take several hours depending on staff workloads, so please be patient. Thanks! 🙂
STEP 3.5 Grab Your Affiliate Link
Click Here to go to the Affiliate link page for "Secret Money System" Special Offer
Copy Link as described in Video. You will need this for the next step.
TICKET SUBJECT: Master Distributor
My Warriorplus  Affiliate ID is: [ENTER YOUR W+AFFILIATE ID HERE] !! and my Warriorplus User name is [ENTER W+ USER NAME]
My Affiliate Link for the Distributors-Only Special version of "The Secret Money System" is [ENTER YOUR AFFILIATE LINK FOR SPECIAL VERSION OF SECRET MONEY SYSTEM]  Double-check this, we cannot fix errors later!

---
YOUR FREE HIGH-QUALITY TRAFFIC

You get instant free traffic from us as we promote your money-getting link with 100 high-quality clicks
Even more instant free traffic from as we promote your money-getting link on our high-profile, high-traffic website for 90 days.
(This is activated once your final instalment has been paid in full).

---
YOUR 180-DAYS CELLPHONE ACCESS TO MICHAEL CHENEY
Michael Cheney is now on standby for you to help you with your High-Ticket Business.
All we ask is you stick to these simple guidelines before starting the "clock ticking" on your direct access to him.
#1. Be sure to reach out to the Support Team first to get your questions answered and issues resolved relating to product access / approval etc.
#2. Make sure you have gone thru ALL training in the NETBUCKS members area before reaching out to Michael - it gets frustrating having to answer questions which are already covered in the videos etc.
#3. Once you've completed the above steps and the training and have a well-defined strategy and question for Michael here's how to reach him;
#4. Install the free app on your smartphone called "Voxer"
#5. Search for the user "mchene542" and add Michael
#6. Send a brief message (1 minute max) outlining the nature of your query - please keep all questions to ONE subject matter (allow 2-3 business days for a response)

---