!!! STRICTLY TIME-LIMITED

ONE-TIME OFFER

!!!
How to Regularly Get Paid $10,000 Commissions for No Extra Work
(and I'll Even Send You the Traffic!)
Dear New Distributor,
Pssst! What you're about to read may well be the most important letter you ever read.
Make no bones about it...
This is an opportunity like no other but I've gotta be honest with you;
You need to be serious about growing a seven figure business
You need to be highly-driven and motivated to succeed at the very highest level
And you need to be willing to move quickly to take advantage of this time limited offer
And Yes-a-Roo This Really is a Time-Limited Offer
When I say "time limited offer" I mean it.
Somewhere, through the magic power of high-tech fandangeree there will be a countdown timer placed above this letter.
And once the countdown reaches ZERO this offer is gone, never to be repeated.
GONE.
You will NOT be able to get back to this page:
The Back button won't work, you won't find the link anywhere and beg me as much as you want - once the countdown reaches zero this incredible opportunity really is gone forever.
Okay friend...
Enough chittle-chattle- let's cut the chase here, what is this amazing opportunity and how can it make you a veritable dumpertruck of money in the next few months alone?
They Call It...
The
MASTER

DISTRIBUTOR PROGRAM...
...and it's going to, among other things, pay you $10,000 commissions like clockwork with no extra work or effort on your part.
It's for people like you who want to accelerate their results fast and maximize their efforts to get the most commissions out of the other side.
And regardless of whether you become one of the privileged Master Distributors or not;
The people you send into my product funnels will be buying the $3K, $6K, $10K and $25K offers we have whether you get paid thousands of dollars on those sales is down to you.
Now;
Before you run to the hills screaming like a wild-haired banshee let me put all my cards on the table here...
YES. This is an
OPTIONAL*

upgrade.

*optional but frickin' awesome!
You don't need to become a Master Distributor
You don't need to get paid 40% commissions on ALL high ticket sales
You don't need to get paid the $1200, $2400, $4000 and $10,000 commissions like clockwork
You have everything you need with the NETBUCKS membership and Basic Distributor to become wildly successful at building a highly lucrative and hands-free internet business
Becoming a Master Distributor will just get you there quicker.
And if you don't become a Master Distributor then all the $1200, $2400, $4000 and $10,000 commissions on those high-ticket sales will be going into my pocket and not yours.
I personally think this is a total no-brainer offer and by now I'm sure you do too.
But let me remove all doubt and risk from the equation here.
Let's blow this wide open and make it even more irresistible for you...
To Make This An Obvious YES Decision For You
I'm Going To Send You The Traffic

To Kickstart Your $10,000 Commissions
Yep.
I know traffic is the lynchpin to your success with this.
And of course you're already getting traffic as a NETBUCKS Member (in the form of the done-for-you traffic, the organic traffic training and your first 100 subscribers for free).
So now I'm going to make this even easier for you when you upgrade to the Master Distributor.
Because I'm going to promote your money-getting link by giving you 250 clicks of highly-targeted traffic.
This gives you instant traffic, leads and sales from the funnel.
WOAHH!
And While We're At It - How About I Feature Your Money-Making Link on My High-Profile, High-Traffic Website for the Next 12 Months?
Yesireee bob.
As a Master Distributor you get your money-getting link featured on my high profile website for an entire year.
Masses of exposure, masses of clicks and masses of leads and sales for you.
All without lifting a finger.
Pretty cool huh?
But it doesn't stop there. Oh no - not on your nelly. Because...
If You Ever Need a Quick Surge of Cash-Creating Advice Just Pick Up the "Batphone" Because You're Also Getting Direct Cellphone Access to Me Personally for 180 Days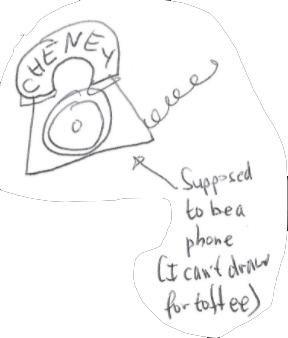 Yes. I know.
This is freakin' nuts right?
But you really will be able to pick up phone, hit a button and speak me to me directly one on one whenever you want for 180 days.
You should know by now;
I charge $25,000 to coach people one on one.
(Yes REALLY)
And that's just for 90 days with one single live call.
As a Master Distributor you're getting unprecedented private and direct access to me via cellphone here and frankly, I'm worried I might get swamped but what the heck!
This is the offer right now but once the countdown reaches zero I'm pulling this thing down and your opportunity to grab all this will be gone forever.
Okay, Let's Do This - Here's Everything You're Getting as a Master Distributor (Including Those Juicy $10,000 Commissions for No Extra Work)
$1200, $2400, $4000 and $10,000 Commissions paid direct to your account on all sales made in all our products and funnels from people you refer in (you just send them into the top of the funnel - we show you how and you just count the money)
Instant free traffic from me as I promote your money-getting link with 250 high-quality clicks
Even more instant free traffic from me as I promote your money-getting link on my high-profile, high-traffic website for 12 months
180 days direct cellphone access to me personally to explode your income in record time
"YES Michael. I Want to Become a Master Distributor and Get $10,000 Commissions for No Extra Work and I Agree To The Following..."
YES. I agree to receive upto $10,000 in commissions for every sale made from people I send into the funnels - this is a staggering 40% commissions on all high-ticket sales!
YES. I realize this requires no extra work on my part and these sales will be made regardless of whether I become a Master Distributor and receive $10,000 commissions on them.
YES. I fully understand and accept because of the labor-intensive nature of this offer for your business (direct cellphone access to you, your staff sending traffic etc.) there are strictly NO REFUNDS and ALL SALES ARE FINAL.
YES. I understand I must invest the full amount mentioned below before any $10,000 commissions will be credited to me
YES. I accept the investment to become a Master Distributor and receive the $10,000 commissions, all the traffic from Michael Cheney and 180-days' direct cellphone to Michael himself is just $4997;
- $997 to be paid now
- And the remaining $4000 to be paid within 7 days
YES. Get started right now - just click the button below and remember - once the countdown on this page reaches ZERO you will have missed out on all the $10,000 commissions, missed out on all the high-ticket sales, missed out on all the free traffic and missed out forever on this opportunity to become a Master Distributor because the offer will be GONE.
Pay $997 Now to Secure Your Spot And The Final $4000 Will Be Debited in 7 Days
As mentioned in the terms above - strictly no refunds because of the labor-intensive nature of providing this service (cellphone access to Michael Cheney, traffic work etc.). All sales are final. All payments processed by Michael Cheney's holding company Seniority.co.uk Limited.
P.S. Fair warning - once this countdown reaches zero, or you leave this page, there is NO WAY to get this opportunity ever again