Hurry! Because This LIVE Virtual Bootcamp Is Starting In...
Introducing...
The Seven Figure Sales Bootcamp
All NEW Live Virtual Event on 1st July 2021
Don't Blame Me If You Double Your Income
For the first time ever I will be revealing everything I've learned about selling in this breakthrough Bootcamp.
You'll discover the easy non-selling way to get sales (even if you have "the fear").
You're about to see the insider psychological "hacks" you can use to get people to buy from you in droves without doing any heavy lifting yourself.
You will discover 17 low-effort ways that will basically get sales for you, without you lifting a finger.
Truly;
This is a once-in-a-lifetime opportunity to get your hands on my most closely-guarded sales secrets...
Here's Everything You Are Getting On This LIVE Bootcamp...
You are going to discover...
7 subliminal sales secrets they don't teach you at marketing school
The deadly 'follow-up myth' losing people sales hand over first (and how to fix it)
The 'invisible selling' method which can put six figures in your bank without doing a single pitch
How to make more money than you ever dreamt possible by flipping this 'secret switch' in your brain
Why trying to sell a product or service is one the worst things to do (and what to do instead)
How to turn stone-cold NOs into piping-hot YESes every time (even works on your most stubborn prospects)
And it doesn't stop there because...
You Are Also Going to Discover...
The #1 thing (it's WEIRD) which turns selling failures into selling successes
All the wrong things people say to try and get the sale (and what you should do instead)
What a 19th century writer taught us about making sales on the internet (this sounds weird, but it changes everything)
Powerful little-known psychological triggers which make people buy from you (use at your own risk!)
The false myth about selling that is crippling newbies online (and how to fix it in a flash)
Why your fear of selling is not just misplaced but downright WRONG (and how to turn it into your money-making advantage overnight)
And your journey of discovery in this 1-Day LIVE Bootcamp with me continues because...
The 6 simple words which crush every objection dead in its tracks (wield its immense power for yourself)
The 'no-selling' sales method which changes everything
How to overcome the deadly fear of selling in 7 seconds flat
The truth behind making hands-free sales online (they don't teach this anywhere else)
The best way to overcome objections you probably never heard of
LIVE Virtual Bootcamp - 100% Online (July 1st 2021)
Pay

nothing

today, then only $67

AFTER

the Bootcamp and

ONLY if you are absolutely delighted

with what you learn

You're About To Get Sales Easier Than Ever Before With All This...
#1. LIVE Interactive Bootcamp on 1st July 2021 (Starting 10:00AM Eastern)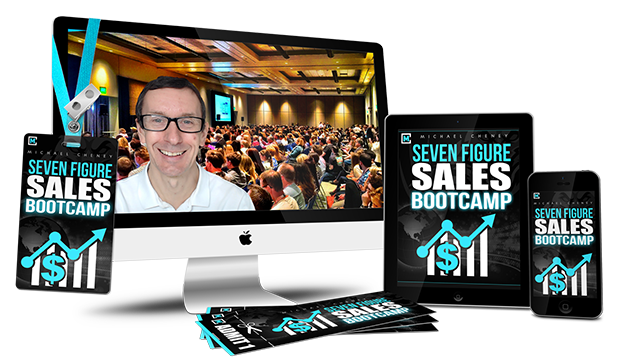 You will receive an exclusive link to attend this breakthrough online event.
You get to learn live, ask questions and interact with me all throughout the Bootcamp.
Here's the day's agenda (all times are in USA Eastern, New York time);
SESSION 1 - 10:00AM to 11:30AM Eastern (New York time)
BREAK - 11:30AM to 11:50AM
SESSION 2 -11:50AM to 01:20PM
END - 01:20PM Eastern (New York time)

---
#2. On-Demand Replays of All Sessions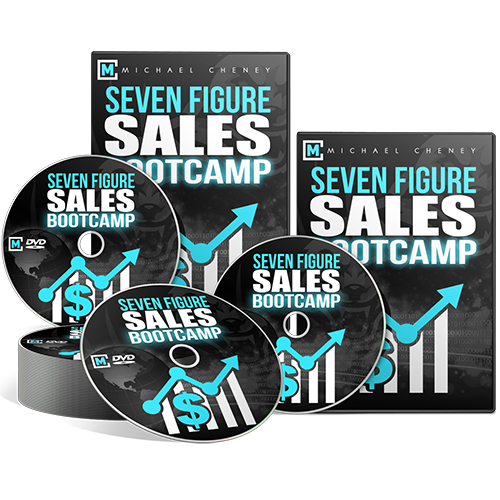 You get on-demand Replays of every single session from the Bootcamp.
You will have permanent access to every single lesson, discovery and insight to learn whenever you like and watch again and again and again.
Our technical team will work around the clock so you have all recordings by Saturday 3rd July (just two days after the Bootcamp).

---
#3. Written Transcripts of Every Single Session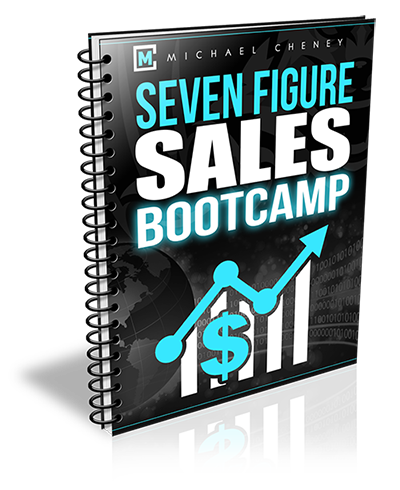 You are getting written Transcripts you can download for every single Session of the Bootcamp.
Print them out, scribble on them, read them on the train.
You can now learn all these breakthrough strategies on the move and at your own pace.
If watching through the videos is not for you this is a great way to accelerate your learning.

---
#4. Audio MP3 Files for Every Session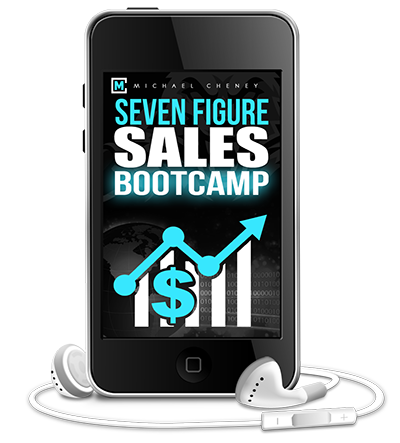 Learn on the move, learn while jogging or learn in bed! 🙂
The choice is yours;
People will love these downloadable MP3 Audio versions of every Bootcamp Session.
These audios are a great way to cement the key lessons of the day and embed the killer strategies deep into the memory banks.
These audios will be available from Saturday 3rd July onwards (just two days after the Bootcamp).
Attend for Free and Only Pay the One-Time Investment of $67

Afterwards

and

Only

If Absolutely Delighted...
Get access to this Live Bootcamp for free.
Only pay a one-time investment of $67 afterwards.
And ONLY if absolutely delighted.
Full instructions on how to cancel will be provided at the end of the LIVE Bootcamp.
LIVE Virtual Bootcamp - 100% Online (July 1st 2021)
Pay

nothing

today, then only $67

AFTER

the Bootcamp and

ONLY if you are absolutely delighted

with what you learn

YES - The Sales-Getting Method I'm Revealing on This Bootcamp is Easy and Free to Do Which Means...
No need to spend money on ads
No need to buy expensive software
No need to be an expert or genius
Everybody will love this breakthrough Seven Figure Sales Bootcamp.
Here is why...
These Things Are

NOT

Needed to Do This...
Buying traffic is not needed
A mailing list is not needed
Staff are not needed
A product or a service are not needed
Expertise is not needed
Expensive  software is not needed
Search engine skills are not needed
We have every base covered here, because...
This Method Works in Any Country, in Any Language and in Any Niche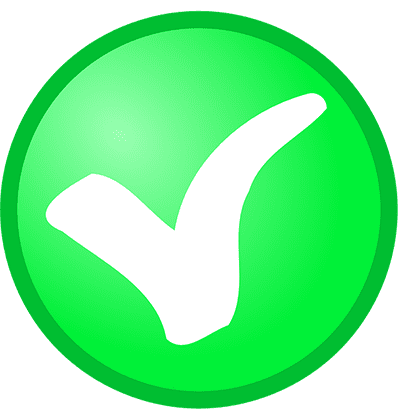 Anybody can do this without any experience, no matter where they live and in any niche they want to target.
There are no exceptions.
I'll be walking you through specific examples too, so it's easy to copy this simple method for yourself.
The whole purpose of this Live Bootcamp is to demonstrate what to do if starting out with nothing;
No experience, no ads budget and no expertise.
LIVE Virtual Bootcamp - 100% Online (July 1st 2021)
Pay

nothing

today, then only $67

AFTER

the Bootcamp and

ONLY if you are absolutely delighted

with what you learn


---
Here's What People Are Saying...
"Michael, you are a genius, and I use that word rarely. Your friend and fan."

Mark Joyner

Multi-#1 Bestselling Author and Founder of Simpleology
"Michael literally handed me over a seven-figure blueprint.

He is the one person online that I can say without a shadow of a doubt is the REAL DEAL.

Someone who genuinely cares about his students' success.

To say this was worth it, is a major understatement.

It was a life changing decision."

Ben Martin

Columbus, Ohio, USA
"I wanted to work with a proven leader... and it made all the difference in the world. You have to find guys who have what you want and know what you need to know. Michael is one of those guys."

Eric Green

West Virginia, USA
"People often ask me what is the best investment I made in my online business and one of them that I always reply with is when I invested with Michael Cheney.

Anything Michael teaches is proven to work due to his 20 years of knowledge in the Internet Marketing space.

I always take note when Michael has something new to share with us..."

Paul O'Keeffe

Bangkok, Thailand
"I've worked with Kern, Carlton, Kennedy and Deiss but there's always something missing. So I decided to work with Michael and fill in the gaps - the puzzle pieces. It worked."

John Crosbie

Ohio, USA
"The one word that comes to mind when I think about Michael Cheney is integrity.

Being one of the founding fathers of Internet Marketing as we know it today - he knows the business inside out.

He went beyond the call of duty when helping me create and launch my very first info product...

Yet, his integrity is what sets him apart.

Michael is the real deal!"

Dr. Iva Embley

Denton, Texas, USA
"I went from struggling to daily success without spending any money on ads or having to build a huge list."

Naidy Phoon

Petaling Jaya, Malaysia
"I wanted to show my appreciation and gratitude for the life the success that I've been able to live because of the stuff that I've learned from you.

Since using the strategies for everything that you teach my business has exploded.

I can now support my own family. I've got my own beachfront apartment now.

It's been an amazing journey in this business for me, because of you.

I love you man.

You're the best thing that's ever happened in my life."

Rhys Davies

Wales, UK
"I am blown away with everything that's happened in my life since I started training with you.

And it happened so fast!

You want them to succeed just as badly as they want to succeed.

You truly care about your customers.

I've struggled for years and literally within a very short time of maybe 6 weeks, a month, I started seeing huge differences in my actions, in my business, in the way I felt and everything.

We decided to make the big move all the way over to Hawaii.

That is absolutely amazing.

I spent almost six years trying this and you managed to pull it out of me so I could figure it out in a couple of months.

Thank you thank you thank you for everything you've ever done for me."

Shannon Satovich

Kihei, Hawaii, USA
"What Michael's doing is really simple.

He didn't hold anything back - really sincere and authentic.

He has a whole lot of experience and sometimes you need someone like Michael to point you the way.

I really love what he's doing now.

This is practical and implementable."

Marlon Sanders

San Antonio, Texas, USA

---
PLUS:- You Get This Free Mystery Gift Worth $197 for Attending LIVE...
Frankly, this is borderline insane.
And I don't mean "carpet salesman offering 10% off" type of insane...
I mean literally -
Strait-jackets and injections time.
This is how serious I am about helping you succeed.
To reward people for taking action and attending the live Bootcamp I will be giving away a Mystery Free Digital Gift worth $197 to every person at the end of the Bootcamp.
You need to be on the LIVE Bootcamp to get this.
You do NOT want to miss this.
This one component is worth almost THREE TIMEs the price of a ticket to the Bootcamp on its own!
Make sure you are on the Bootcamp LIVE to get this...
LIVE Virtual Bootcamp - 100% Online (July 1st 2021)
Pay

nothing

today, then only $67

AFTER

the Bootcamp and

ONLY if you are absolutely delighted

with what you learn

Hurry! Because This LIVE Virtual Bootcamp Is Starting In...

YES, Get Free Access to This Live Seven Figure Sales Bootcamp and Only Pay After If Delighted...

YES. Discover the simple, hands-free sales system which gets you sales even if you hate selling

YES. Discover all these simple sales strategies on the live Bootcamp and have access to them permanently in the video recordings, audio recordings and written transcripts

YES. There is nothing to pay today and the billing of the low- one-time investment of just $67 only occurs one day after the Bootcamp and only if people are delighted with what they learn
LIVE Virtual Bootcamp - 100% Online (July 1st 2021)
Pay nothing today, then only $67 AFTER the Bootcamp and ONLY if you are absolutely delighted with what you learn

If you want to know the REAL secrets to making sales online, you need to attend this live Bootcamp.
You'll discover a selling system that is so simple to implement you can get results right away, even if you hate selling.
Forget struggling to make your first sale online.
Stop worrying about those $0 money days you keep seeing in your stats;
Start making sales online with this proven, battle-tested method which works every single time.
To your success,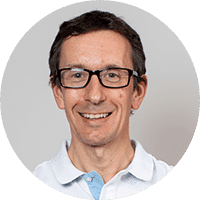 Michael Cheney
P.S. People get burned. People get skeptical. I get it...
I am the same way;
This is why I have removed all the risk here - just grab a ticket today, pay nothing today and attend the LIVE Bootcamp and be the judge.
Don't head back into the internet wilderness to fight alone when I can reveal every step required, LIVE, in this 1-Day interactive training.
Take the leap of faith and get rewarded;
LIVE Virtual Bootcamp - 100% Online (July 1st 2021)
Pay

nothing

today, then only $67

AFTER

the Bootcamp and

ONLY if you are absolutely delighted

with what you learn

Hurry! Because This LIVE Virtual Bootcamp Is Starting In...