Component #1. Experience Big Breakthroughs in this VIP Private Group Session with Michael Cheney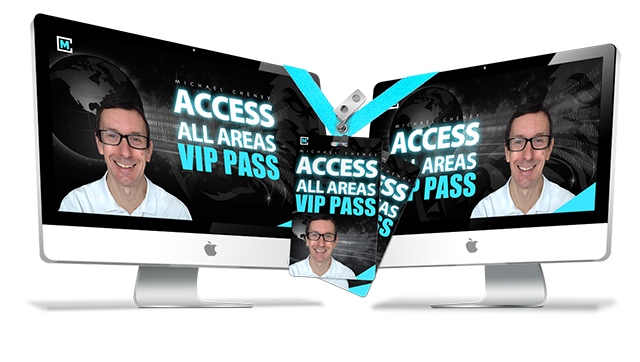 You get to attend a small, intimate and private LIVE Session with Michael Cheney himself BEFORE the main Bootcamp starts.
You'll get to ask him questions, interact and get exclusive insights from him on this VIP call.
Michael will be covering some traffic strategies and how to get the most from the Unleash the Traffic event.
You get a head start on the day and are able to accelerate your learning and earning.
Component #2. Learn and Earn Whenever You Want with These Exclusive Downloads of Every Session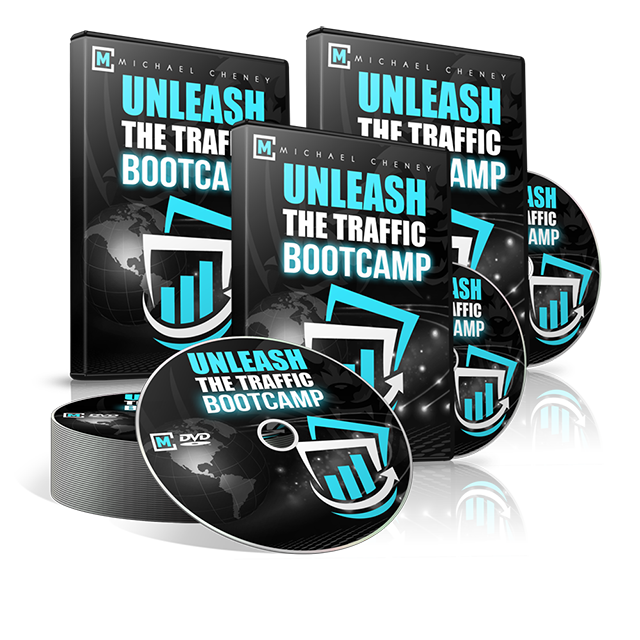 You get to download and keep your very own copy of every traffic session from the Traffic Bootcamp.
Forget having to be chained to your computer;
You can learn and earn whenever you want.
This way you can watch them at your own leisure, away from your desk and at whatever speed you would like
Component #3. Accelerate Your Progress with These MP3 Audios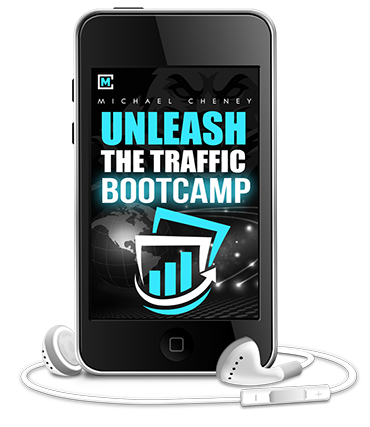 You can be one of those cool dudes who's runs around the park with ear-buds in AND be learning how to get free traffic at the same time! 🙂
This gives you another way to easily immerse yourself in this training and accelerate your desired outcome of more traffic and more sales.
You can download the MP3 audios and listen on the go, on any device and wherever you like!
Component #4. Grab the At-a-Glance Money-Making Info in these Written Transcripts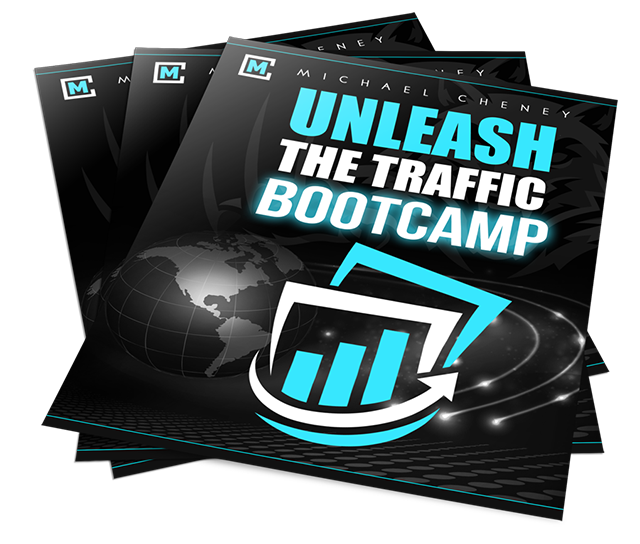 Videos are cool, but sometimes you can get the results you want faster, just by reading the content.
That's why I'm dipping into my wallet and paying a transcription service to convert every session into the written word.
You can download every written session, print it off, wallpaper your condo with it or stick it all together to make the best book ever on free traffic! 🙂
You're in control. You decide how best to absorb this money-making info for yourself.
Component #5. Boost Your Earning Power with Exclusive Access to All My Slide Decks!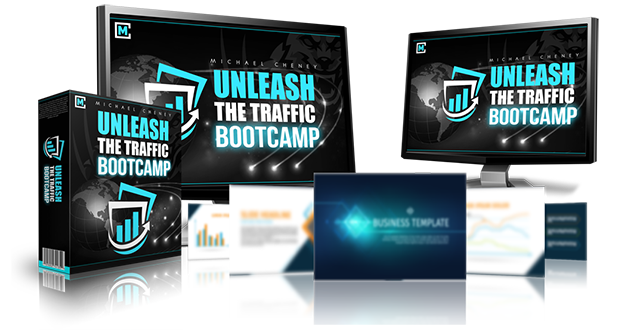 I'm handing you everything on a silver platter here;
This really is the fastest way for you to grasp the traffic methods I reveal and start getting the free visitors.
You can literally step through my slide decks and take action at every turn.
No stone is left unturned.
You now have a simple, yet incredibly powerful blueprint, you can repeat again and again to unleash masses of free traffic on demand.