"Who Else Wants Their Very Own CUSTOM-MADE, Professionally-Created, Money-Making Lead Magnet in Just 5 Days* From Now?"
Read on to discover how you can instantly end your struggle, your stress, and your hard work trying to write a Lead Magnet from scratch...
*This is 5 business days. Excludes weekends. We are currently experiencing high demand so this may be extended by a day or two - we don't want to sacrifice quality for speed!
From the Desk of Michael Cheney
9th December 2023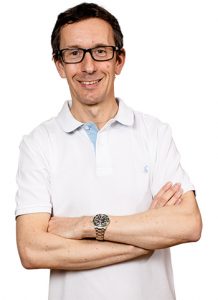 Dear Fellow Marketer,
Let's cut to the chase:
Writing is a pain in the frickin' ass.
You spend hours staring at a blank screen, you end up stressing about what to say, and you worry why people would ever read what you have to say...
You start writing a few words but you think it sounds wrong.
It's hard knowing what to say when you're not expert, you're not a guru, and you don't have any proof of doing some of this stuff.
Well, worry no more...
Because we have a team of internet marketing experts who will do this all for you.
No more hard work for you.
Just a brand new, customized, and completely UNIQUE Lead Magnet, which gets your subscribers and sales.
Everything is done for you...

---
We Do EVERYTHING For You And It's Ready in 5 Days From Now!
All research done for you by an highly-experienced, internet marketing expert
Professionally-written content, exclusive to you
Beautifully designed by a graphic design professional
Unique branding and custom title, just for you!
Comes complete with your name and picture inside (if desired)
Presented to you in PDF and a future-proof, editable version (if you wish to make changes)
Get Your Done-For-Your Lead Magnet Right Now:
Can I choose the topic for the Lead Magnet?

YES. You can choose from a ready-made list we suggest to you (on the next page) OR tell us ANY internet marketing topic, and we will create your Lead Magnet for ANY TOPIC you want!

Will you create my Lead Magnet without me having to any work?

YES. You literally just tell us the Topic (on the next page) and we take care of everything else. We do all the research, all the writing, and all the design then hand you over your brand new professional Lead Magnet in 5 days from now!

Can you create a Lead Magnet on the topic of ________ ?

YES. If it's related to ANY aspect of internet marketing – we can create a Lead Magnet about it for you! You just tell us what you want and we do it all for you.

Can I edit the final Lead Magnet?

YES. You get the final PDF version and also the MASTER SOURCE FILE, so you can edit the Lead Magnet if you wish. This means you could edit it, add new content, keep it updated, or add new affiliate links etc.

Is my Lead Magnet exclusive and unique to me?

YES. Every single Lead Magnet we create is UNIQUELY HAND-CRAFTED by our team of experts, and made only for you. We do all the topic research for you, create the best title for the Lead Magnet, write all the content, and create a stunning graphic design for you too. Everything is done for you.

Can you help me choose a topic for my Lead Magnet?

YES. On the next page we give you a short list of topics to choose from. These are based on the most popular internet marketing topics. They also match Michael Cheney's bestselling products which you get 100% commissions on. So if you get a Lead Magnet on affiliate marketing, you will want to promote one of the affiliate marketing products (The Commission Machine, for example). You can also choose ANY topic in internet marketing if you have your own strategy for what you will be promoting to these subscribers.
Click The 'Get Started' Button

Click the yellow button and place your order for your very own custom-designed, and professionally-written Lead Magnet.

Tell Us The Topic You Want Us To Write About

You choose the topic of the Lead Magnet.

After you've placed your order, you will be taken to a page where you choose the topic, preferred color, and can also include the name (and photo, if you wish) you want to be inside the Lead Magnet.

We take care of everything for you.

Get Your Professionally-Written Lead Magnet

Your order is confirmed, your details are reviewed, and then we contact you within 5 business days with your completed Lead Magnet.