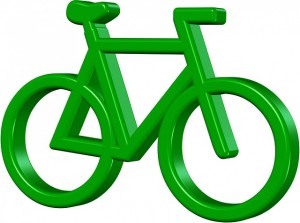 Picture the scene…
There I was – dressed head to toe in Lycra, cycling helmet on and ready to take to the country roads of Scotland for another epic ride.
Just like every other day, I rode out of my drive majestically ready for adventure ahead.
Three seconds later I was flat on my face in a pile of twisted metal and sinew.
Ouch.
What looked to me like water on the road was, in fact, sheet ice.
I went down like a ton of bricks.
My ego took the worst hit. And my bike needed fixing up too.
But now everything's fine and I've hit the road again (in the right way) and loved every minute.
The lesson Moto?
If you do something often enough you're gonna crash eventually.
And that's fine because you'll be stronger and wiser afterwards.
(I now test the road on foot before getting on my bike)
Take this 19-year old kid who contacted me recently;
He said he'd found the "ultimate" 17-minute way to get free traffic which coins in upto $610.81 commissions a day.
Likely story, I thought.
Then he showed me and sure enough – it works.
But it's a been a long crash-filled journey for this kid;
He tried method and method and nothing seemed to be working until he it on this.
And now he's telling the world about it and it's exploded;
Since its release on Tuesday it's hit #1 bestseller on JVZoo, racked up an incredible 2017 sales in 48 hours and today he's deservedly been awarded Product of the Day.
(I know all this because he's a student in my Insider's Circle coaching program and I've been consulting on every aspect of this launch)
So if you want to make lots of juicy commissions from free traffic then race over to this link (Lycra optional);
http://www.michaelcheney.com/juicycommissions/
(c) Copyright 2015. All rights reserved. Please do not try to copy or swipe this because even my lawyers have lawyers.