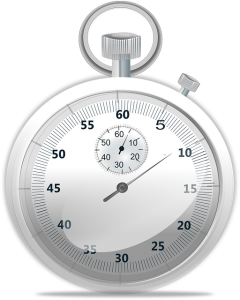 What are you gonna do in the next 120 minutes?
Watch some TV?
Read a book?
Eat?
Sleep?
Take a walk?
How about you do yourself a solid and grab the simple Content Nitrous copy and paste code which makes you money?
Yes it costs $14.95.
And yes you need to watch a coupla videos to get it set up (nightmare).
But the simplicity and money making attributes of this thing are as real as you and I.
Grab this right while it's at its low launch price and my free bonus offer is still available (also going away at midnight today).
So put the remote / sandwich / iPad / book down and go invest in your money-making immediate future here before this goes bye-bye;
http://www.michaelcheney.com/contentnitrous/
And remember you're getting all these bonuses from me for free;
* Over 30 hand-crafted promotional messages created by me personally ready to use as your own and make money from right away
* Every message deeply injected with psychological triggers and power hot-buttons proven to convert even the coldest prospect into a molten hot buyer in an instant
* Save hundreds of hours' worth of research, study and copywriting by getting these proven promos which put money directly into your pocket – just copy and paste
* Ready to earn right away and deployable on Facebook, your blog and autoresponders
* Targeting the best-converting and highest-paying evergreen offers I've personally hand-picked over the past few months
PLUS:-
You're going to discover;
* The NASA-inspired process which turns your products into a guaranteed hot seller. (Knowing this one thing alone can result in adding an extra $10k to your profit overnight).
* The "Doomsday Principle" guaranteed to attract masses of super-affiliates to your launch. (Just do this one simple step and watch what happens.)
* A secret place where you can list your product for free and get tons of big-name affiliate sign-ups. (Perfect if you want to make a big splash with your first product.)
* The clever (and very sneaky) "late-night TV method" to getting big name JVs to promote hard for you. (Even if you're a fresh-faced newbie.)
* A secret way to triple your affiliate traffic in one fell swoop and the exact tool you need to do it. (Hint: It's extremely simple and I've never seen anyone teaching this before.)
And as if this weren't enough…
Prepare to be blasted to the big bucks as you learn;
* The secret Sopranos affiliate method that "whacks" your competition and turns you into an affiliate Godfather without any repurcussions from the FBI or FTC. (Fiendishly simple – you'll make more money within minutes of using this. Guaranteed).
* The no-ads, no-list way to get instant sales and affiliate commissions. (People think they know how to do this but they don't. Get it right and you can bank $1k and upwards every month. Easily)
* The quick and dirty method to storm any affiliate leaderboard. (This is so easy even a newbie can do it)
* How to avoid "list burnout", "buyer's remorse" and the "big blast backlash" in your affiliate promos. (This one is huge and can grow your take home profits by 435% in one fell swoop)
* The Dustin Hoffman secret to tripling your commissions. (I'm almost reluctant to reveal this because it's so powerful but we're among friends I'll spill the beans.)
* And a whackload more besides…
This is ENDING in less than 2 hours;
http://www.michaelcheney.com/contentnitrous/
c) Copyright 2015. All rights reserved. Please do not try to copy or swipe this because even my lawyers have lawyer